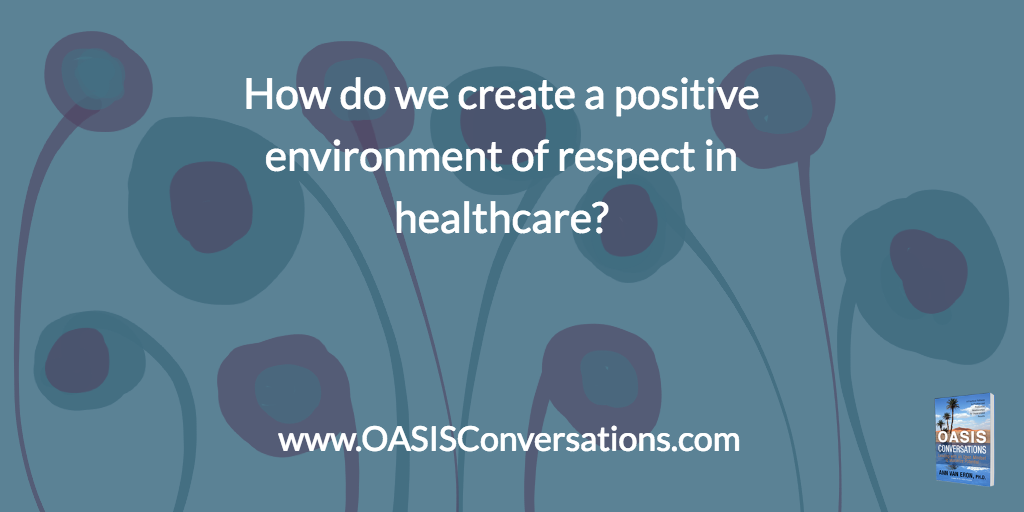 "Wanting a more positive environment isn't enough. You need to do something, and it doesn't require a great deal of effort or some huge change in the way you approach things."—Tom Rath
We recently traveled to a summit at the Cleveland Clinic where 2,000 people from hospitals around the world gathered to discuss empathy and openness in the health sphere. How inspiring it was to witness a group of healthcare leaders and workers concerned about creating environments of openness, understanding, and respect in their workplaces!
Imagine a concentric circle of increasing positive impact.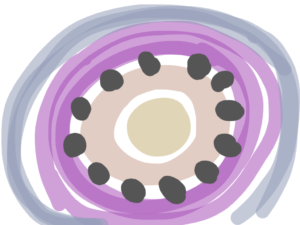 When the staff and medical teams at hospitals and clinics feel enthused by an engaging environment, their own feelings are projected outward and affect patients, patient families, visitors, and people who have never even been to the hospital but hear of the positive experience others have had there.
This impact is very tangible. I recently spoke with a client who told me she went to visit a patient in a hospital and she was so very impressed and touched by the security person and receptionist who welcomed her with friendly smiles and words. The respectful welcome was experienced at the nurse station also.  This seems small, right? And yet, she compared this experience to a previous one in which the hospital staff were not as welcoming. "If I ever get sick," she said, "I'll go to the hospital where I felt welcomed."
The most effective advertisements are word-of mouth ones. When someone has a negative experience, they inform ten people, and those ten people inform ten more people, and pretty soon hundreds of people are aware of this negative experience. By contrast, the news of positive experiences may travel less, but such experiences are now so unique that even they travel.
How do we create a positive environment of respect in healthcare?
We have had successful experiences of creating positive cultures at health care systems and organizations across the globe.
We support people in widening their views of respect. Each person has a different definition of respect. We need to have conversations to understand what is most important to others.  Most of us don't engage in such dialogue and believe our assumptions are accurate.  We have introduced OASIS Conversations which is a simple process of the five key moves that support connection.
The OASIS process is built on the value of giving empathy and cultivating an open mindset, which ultimately leads to refreshing conversations and meaningful connections with others. Hospitals are carefully evaluated and ranked, and the whole patient experience including interactions with hospital staff, nurses, and doctors factors into this ranking. Now more than ever it's important to cultivate an engaging, oasis environment in these spaces.
Contact us to learn more about how to bring an oasis environment to your healthcare sphere. www.Potentials.com