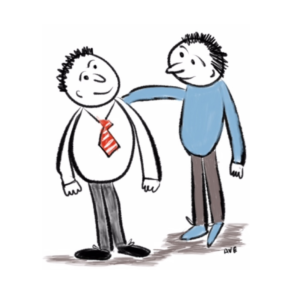 You don't have to look far to see all the challenges and uncertainty these days. It's clear that we are not fully in control. Circumstances such as climate disruption, changes in the job market, illnesses, relationship breakdowns and negativity abound. 
While there are many circumstances that we cannot control, we can work on strengthening how we respond. We can set our intention on being aware and choosing to be open. We can pay attention to what is happening within us. By acknowledging our emotions, we give them space to transform into energy for action and possibility. For example, when I give myself empathy and acknowledge my disappointment and fear, I allow my humanness and can be more at choice on how to act. Of course, we each have to process our grief and emotions in our own timing and way. When we acknowledge our emotions, we can focus on the resources available to us, rather than dwelling on being a victim and staying with the experience of self-pity, anxiety or anger.  
We are likely to access more resources when we focus on developing them. One practice is to build the internal muscle of shifting to being grounded, optimistic, grateful, curious, compassionate and courageous. We can draw on the felt sense of these emotions when we most need these higher-frequency emotions. 
We also can create communities where we support one another as we go through uncertain times and we can enjoy the connections. Research shows how loneliness is more detrimental to our health than smoking cigarettes. We can also connect spiritually to a sense of awe, to nature and possibility. Of course, we benefit from the basics of taking care of our health with sleep, nourishing food, play and rejuvenation. 
It is easy to feel that we are alone and don't have resources when we are challenged. We can build the habit of recognizing our emotions and resources. I believe that connecting with an internal sense of JOYBeing and taking an Open Stance are essential supports that enable us to be resilient and thrive. As we embody this JOYBeing (a sense of well-being, no matter the circumstance or emotional climate) and openness, we inspire others to do the same and collectively we can address the challenges we face and embrace possibility. 
I have been facilitating Open Stance Circles, where colleagues meet regularly to share how we are being open and support one another with challenges using a peer coaching approach. Participants report being more grounded, aware and connected. This is one example of how small actions can be resources amid life's challenges. 
What is supporting you during these times? What practices and resources are you finding and developing?