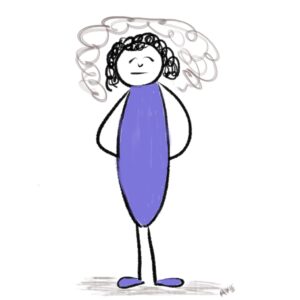 Many leaders and executive coaching clients I work with live in their heads. They are intelligent people with excellent analytical skills. They have been successful.
However, a new kind of leader is needed these days. The command and control types of managers do not instill engagement or excitement. Instead, people are asking for empathy, understanding, and even care.
These leaders often care but miss cues for emotional intelligence. I get it. I used to see myself as a bobbing head and never tuned into listening. I had habitual patterns that were automatic and no longer serving me. It took some practice to be curious and notice sensations like an internal contraction. Then, I could be more aware and choose my response.
Leaders need to be aware, manage their reactions, and recognize emotions are contagious. For example, leaders who are overly angry or anxious or close down without awareness can deplete energy. On the other hand, when leaders are open and attuned with awareness, they can inspire hope and possibilities. What type of environment do you think generates the best results?
When we check in and note our experiences, we interact more flexibly. When we notice what brings us a sense of openness, aliveness, and joy, we can more easily experience these states and inspire others.
Begin by simply checking in now and paying attention to your feelings. I often ask myself, "Are you open?" Just notice and make it a practice to do so and see the impact.
What has supported you in listening to your body?